Women's Hall of Fame
Leslie Judy 1983-86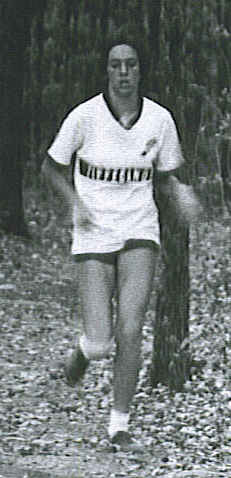 Leslie Judy emerged as the Red Devils first standout female runner. Judy was all-SRC for four consecutive years. She won the Southwest Rivers Conference title in 1983 during her freshmen season. Later that year, she ran a personal best 19:12 at the regional meet at Middletown which qualified her for the state meet. Leslie would qualify one more time for the state meet in XC. In track, Judy held the 3200 meter record until Melanie Grim surpassed her in 2004. Leslie is the daughter of long-time teacher and athletic trainer Jim Judy. Leslie has married and moved out of the area.

Nicole Rambeau 2000-03
Nicole was an exceptional runner and swimmer for the Red Devils. She was a 3-time all-CBC performer. Rambeau showed steady improvement during her career reaching the apex in the 2003 season. After another top 10 finish at the 2003 CBC meet, Rambeau ran a personal best 19:59 at the Springfield District Meet. The time ranks fourth on the all-time women's list. A week later she finished 11th at the regional meet qualifying her for state. Her 20:29 placed her 52nd at the state meet. Nicole, along with her sister Sarah, were excellent swimmers. Their father, Tim, is the head swim coach at Tippecanoe High School.
Sarah Rambeau 2000-03
The other half of the Rambeau twins was just as formidable. Sarah was a 3-time all-CBC runner for Tipp. She was also a 4 time regional meet qualifier. Her 20:07 at the 2003 Springfield District remains her best time and ranks 5th all-time. Sarah was also instrumental in helping the Lady Devils win the 2002 District title. This remains the only District Championship in the history of the girls' program. Dehydration foiled Sarah's chances to qualify for the 2003 state meet. However, she remains one of the top female runners in Red Devil history.
Melanie Grim 2000-03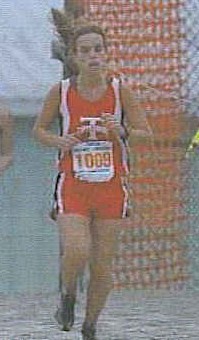 Melanie Grim rewrote the record books for distance running at Tippecanoe. She began her assent to elite status in junior high winning the 1999 SRC meet as an 8th grader. In high school, she was a four time all-conference runner and regional qualifier. Her junior season was a major breakthrough as Melanie qualfied for state finishing 17th running a 19:34. The following season she caught fire in the post season finishing 7th at the state meet earning all-ohio honors with a 19:16 (3rd all-time). In track, she owns the school record in the 3200 with an 11:23. She set the mark at the state meet as a senior finishing 5th. Melanie ran two years for the Ohio State University.
Leah Schiller 2006-09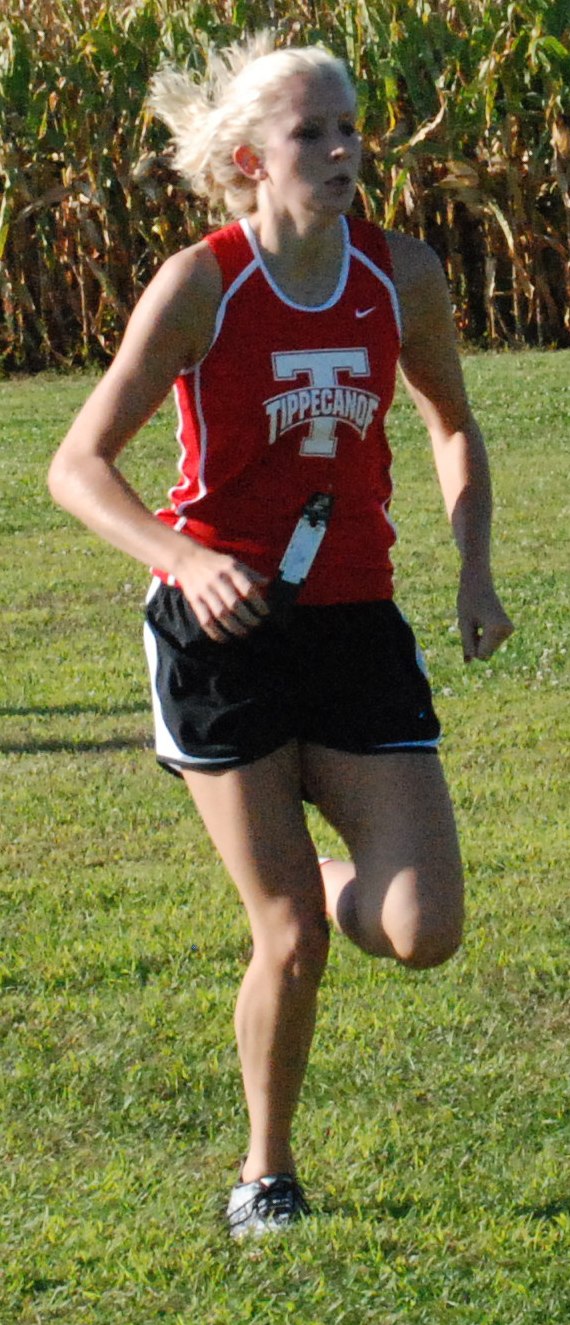 Leah Schiller running career started off with an impressive freshmen season. She finished 3rd in the CBC overall. She earned all-CBC honors as a sophomore as well. Schiller suffered a knee injury before her junior season. Going into her senior season the status of her running level was uncertain. Schiller responded with a strong season for the Red Devils. She recorded a 19:49, good for 5th place on the all-time 5k list. Her top 10 finish at the 2009 district meet will remain one of the best races of her career. In track, Schiller has been a solid 800 and 1600 runner. She was also an outstanding basketball player. Leah was a four year letterwinner for Bentley college (Boston, MA) in cross country.
Katie Landwehr 2007-10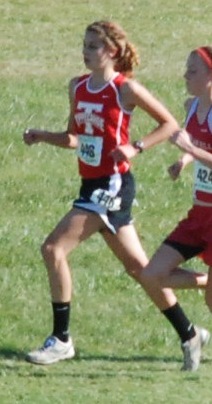 Katie Landwehr put together an oustanding running career. She finished her career as a 4 time all-CBC performer, including two conference championships. She added a district title in 2008 as well as the first of her 3 consecutive all-Ohio perfomances with a 6th place finish at the state meet. She continued to improve posting a 3rd place finish at state her junior year. As a senior she helped the Lady Devils earn a trip to the state meet for the first time in school history. She capped it off with a thrilling win at the 2010 state championships in school record fashion (18:05). Katie was also selected and was the first Tippecanoe distance runner to run the Mid East Cross Country Championships. She helped team Ohio to a victory over Indiana, Illinois, and Michigan. Katie competes for Michigan State University. She earned All Big-10 honors in 2013 (5th place).
Claudia Barhorst 2010-2013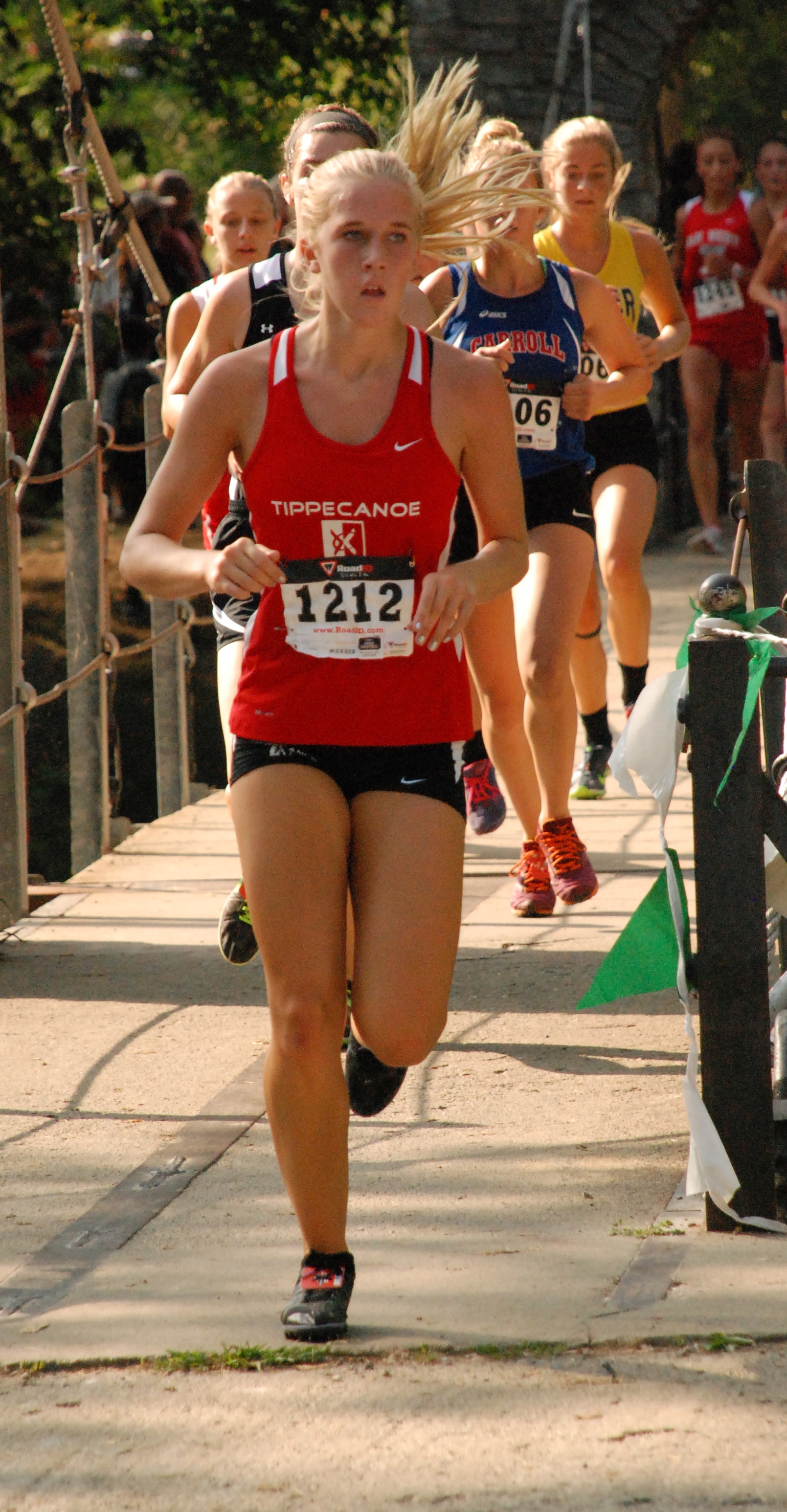 Claudia Barhorst became the first female runner to compete in two state meets (2010 and 2013) in school history. Claudia is 4 time all-CBC runner, 3 times all-county, and twice all-District. She helped lead the Lady Devils to four County Championships, two CBC titles, two District Runner-ups, one District Championship, and a Regional Title. Barhorst was instrumental in helping the Lady Devils reach their first state meet appearance in school history in 2010. She recorded a personal best 19:38 at the state meet which ranks her 7th on the all-time 5K list. She also recorded a 12:30 her 8th grade year which is #4 all-time. Claudia will always remain a key contributor to the girl's program assention to elite status.
Allison Sinning 2012-13
Allison Sinning burst onto the Ohio Running Scene as a transplant from Arkansas. As a sophomore Sinning was All-Arkansas and recorded a personal best 19:01. Her first season as a Red Devil was one to remember. Sinning won the county and CBC championships. She qualified for the state meet fnishing 7th. In 2013 Sinning finished no lower than 3rd in any race. She won 5 races including consecutive county and CBC championships. She was district and regional runner-up and finished 3rd at the state meet with an 18:21. Her 18:18 at the regional meet ranks her #2 on the all-time 5K list. Allison helped the lady devils capture a County and CBC title in 2012. As a senior she helped Lady Devils sweep the County, CBC, District, and Regional titles. The 2013 team set the school record for wins with a record of 101-5